The Best Addition To Your Employee Wellness and Engagement Program
Eating On-site Leads to More Productive & Engaged Employees
Each dollar spent on wellness programs saves a company $3.27 in health care costs and $2.73 in absenteeism costs 1 .
Employees who exercise more and eat a healthier diet saw the biggest uptick in their productivity 2 .
---
1 Meta-analysis, Harvard University School of Public Healh, 2010
2 Timothy Gubler, The Impact of Corporate Wellness Programs on Employee Productivity, 2017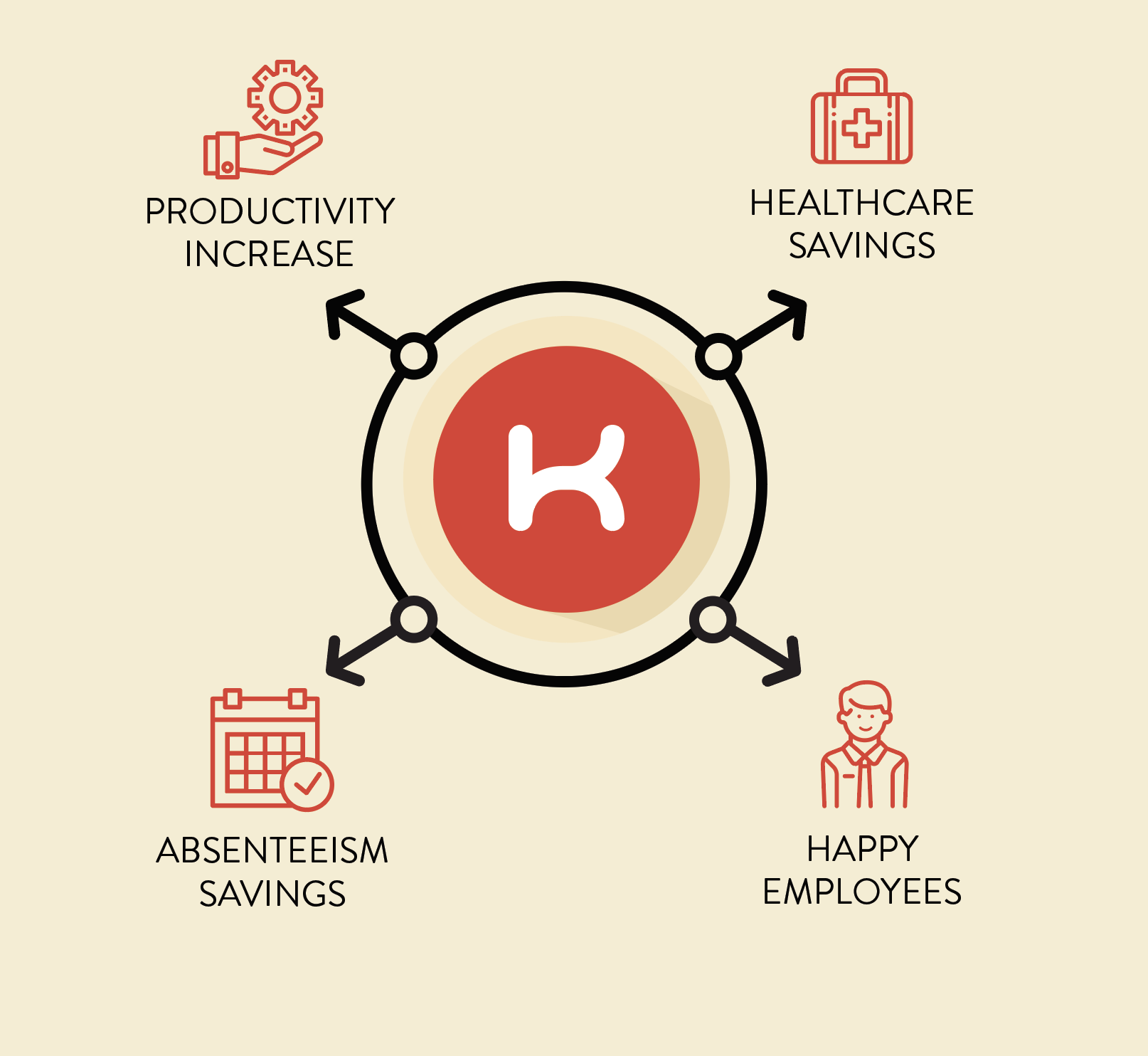 HOW WE COMPARE
Vending
Machine
Corporate
Catering
On-site
Cafeteria
Variety
Limited Cold Meals
Limited by Vendor
Limited by Day
New Meals Weekly
Availability
24/7
One-time
Limited Hours
Anytime
Meal Subsidy
Optional
Full
Optional
Partial & Customizable
Setup
Hours
n/a
Months
1 Hour
Overhead
$
$$
$$$$
$
Simple onboarding process for admins and team members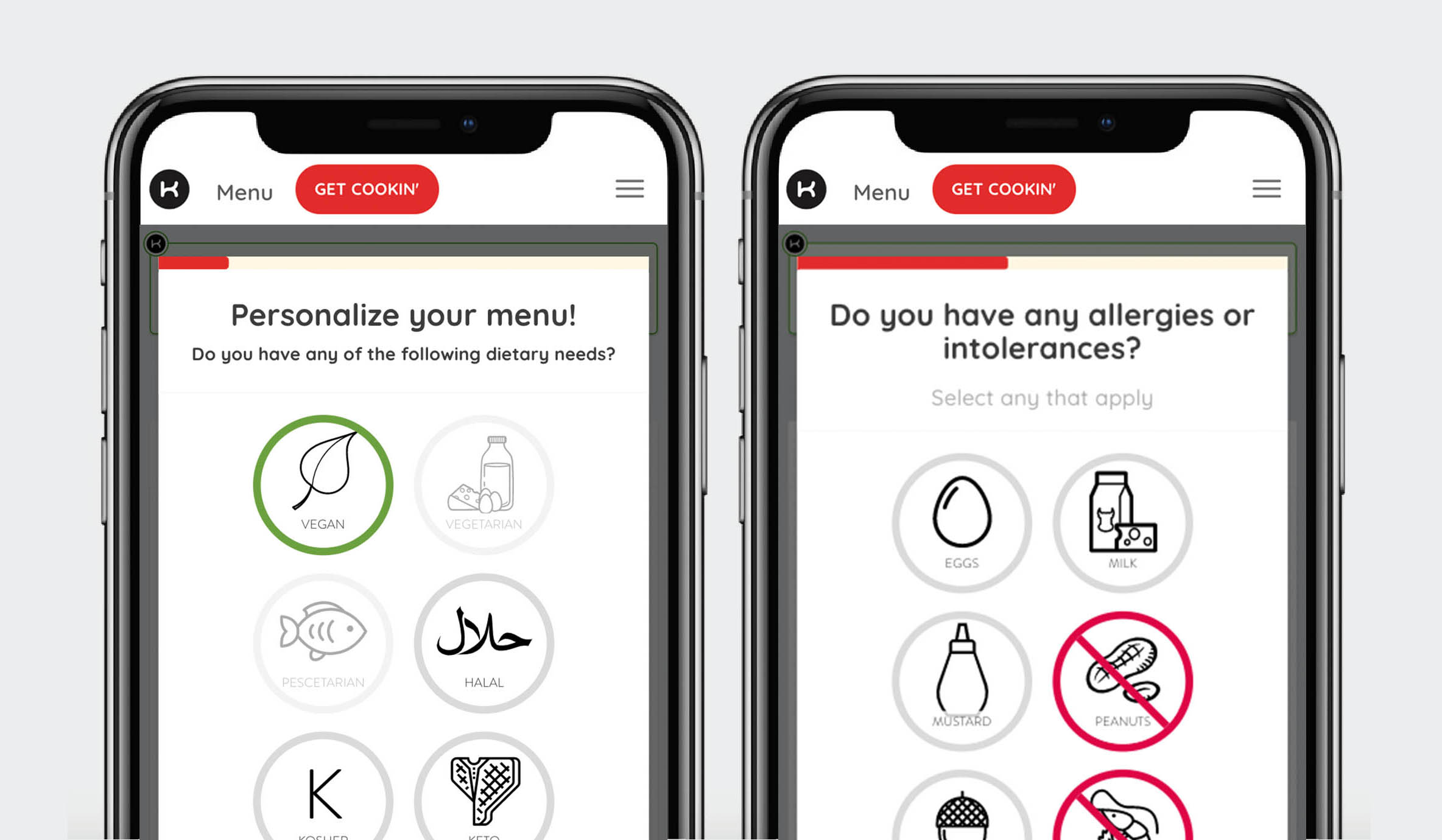 Easily provide fully or partially subsidized meals
Customize your incentive program to encourage the desired behavior from individuals & teams
Set a Percentage, Dollar off, or Monthly Budget
Adjust subsidies by time of day or day of the week
Reward your staff with meal vouchers for hitting internal goals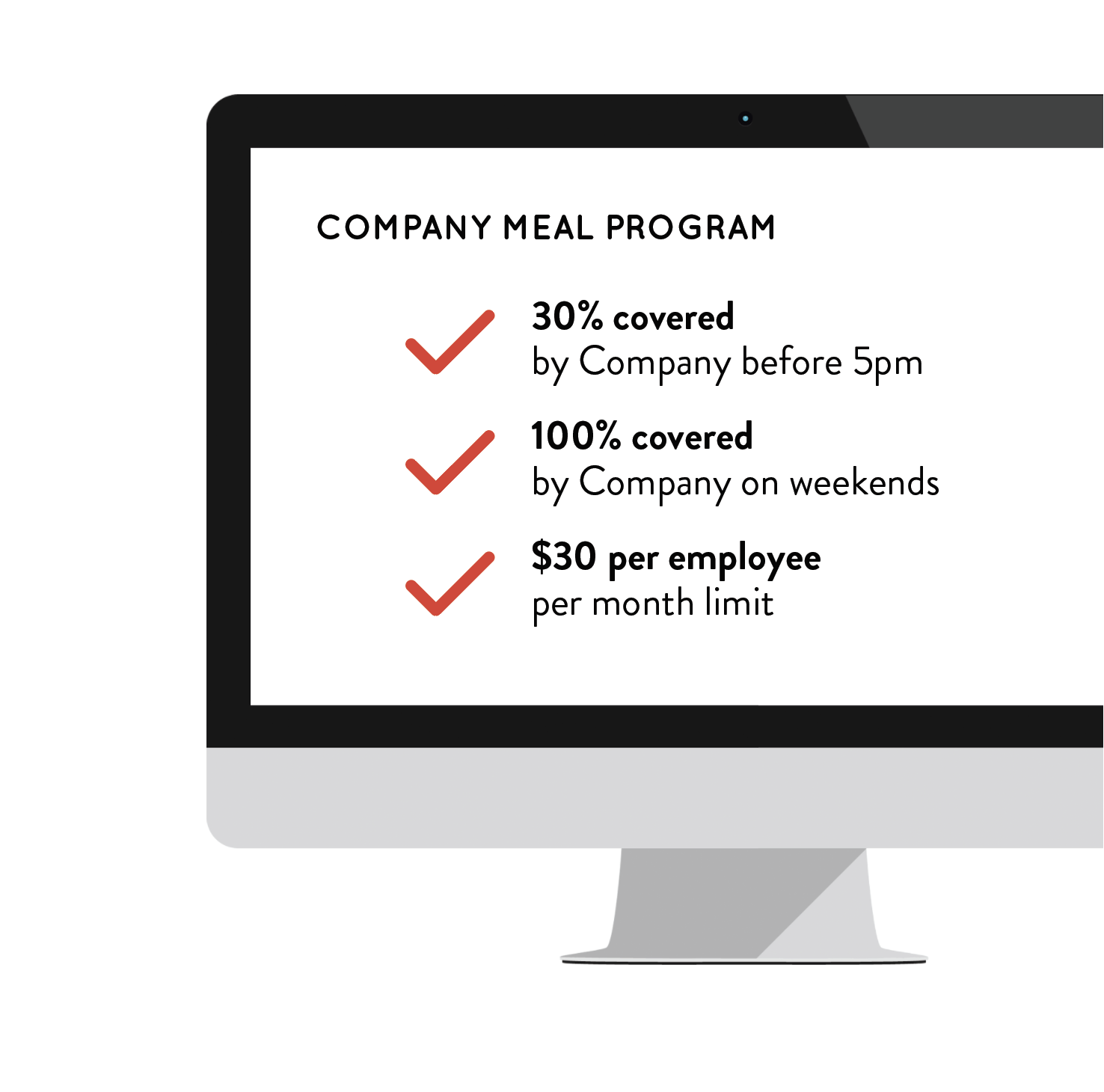 Monitor Program Performance
Designate program administrators
See who's using KitchenMate
Track how many meals are being sold, popular dishes, and when people are eating
Track reviews, meal ratings, and feedback
Measure productivity gained vs. going out for lunch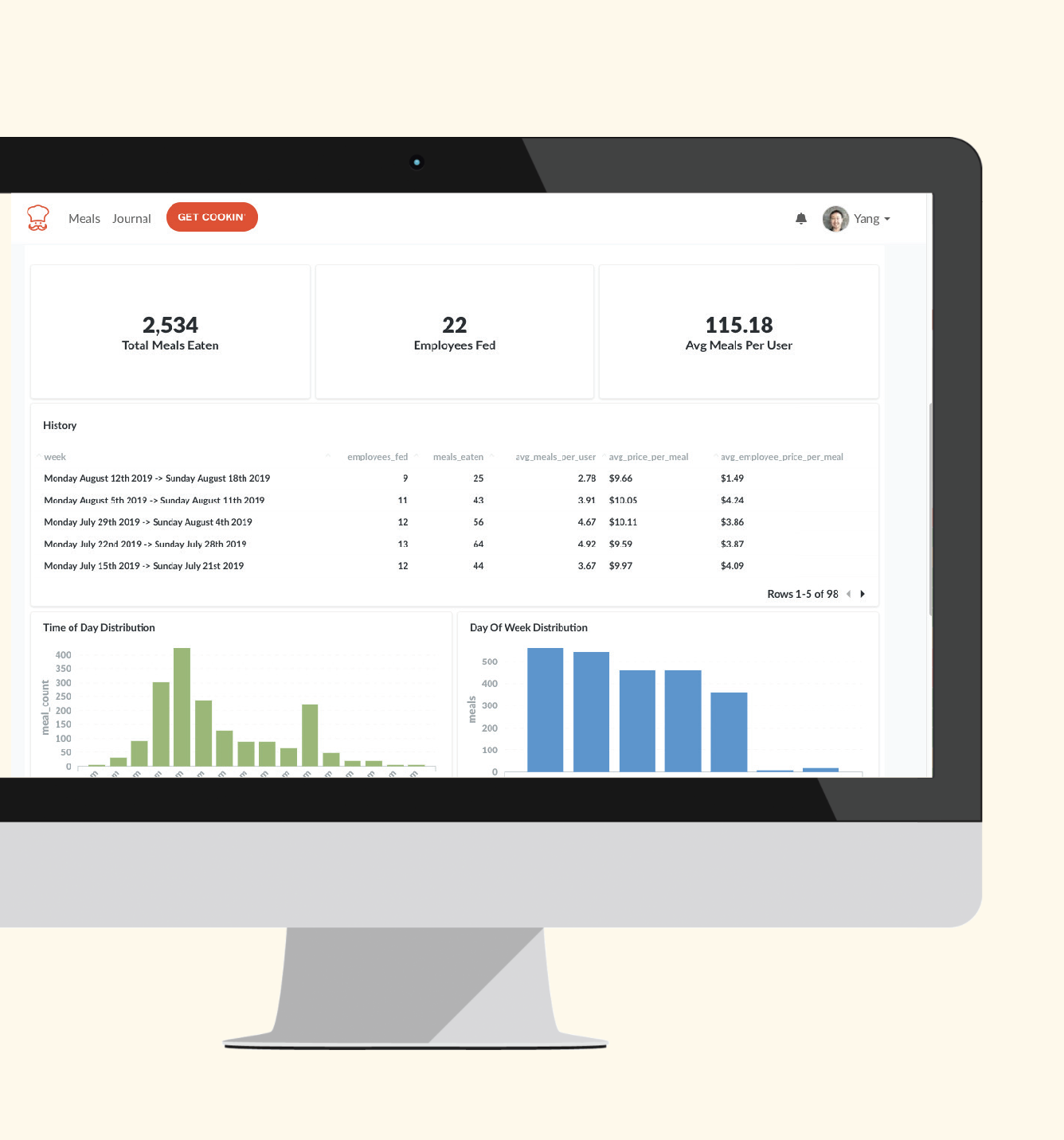 Have more questions? We are here to help.