Chef-Created And Dietitian-Approved Meals
Delicious, Nutritious, Affordable
New Recipes
Tofu Bibimbap
467 Cal
23 g fat
45 g carb
23 g protein
Ancho Turkey Burrito Bowl
533 Cal
23 g fat
40 g carb
44 g protein
Lentil Spaghetti Bolognese
593 Cal
18 g fat
84 g carb
18 g protein
Blue Cheese Steak
552 Cal
37 g fat
28 g carb
35 g protein
Golden Oatmeal
357 Cal
13 g fat
58 g carb
8 g protein
Thai Green Curry Chicken
605 Cal
32 g fat
41 g carb
39 g protein
Tofu Butter Masala & Peas Pulao
601 Cal
28 g fat
60 g carb
30 g protein
Ultimate Comfort Mac & Cheese
956 Cal
58 g fat
72 g carb
29 g protein
Tandoori Salmon with Cauliflower Rice
453 Cal
24 g fat
25 g carb
35 g protein
Better Ingredients
We put your money towards what really matters: the ingredients. Our goal is to achieve the quality and price of a home-cooked meal, while saving you the time and energy of grocery shopping, preparing and cooking.
Where your money goes (% of meal cost)
Ingredients
Labor
Packaging
Transport
| | |
| --- | --- |
| KitchenMate | |
| Grocery Subs | |
| Restaurant | |
| Takeout | |
| Delivery | |
| Microwaved Meal | |
Lower Prices
Because we don't have retail stores and all the cooking is done with our Smart Cooker, we're able to offer high quality meals at lower prices.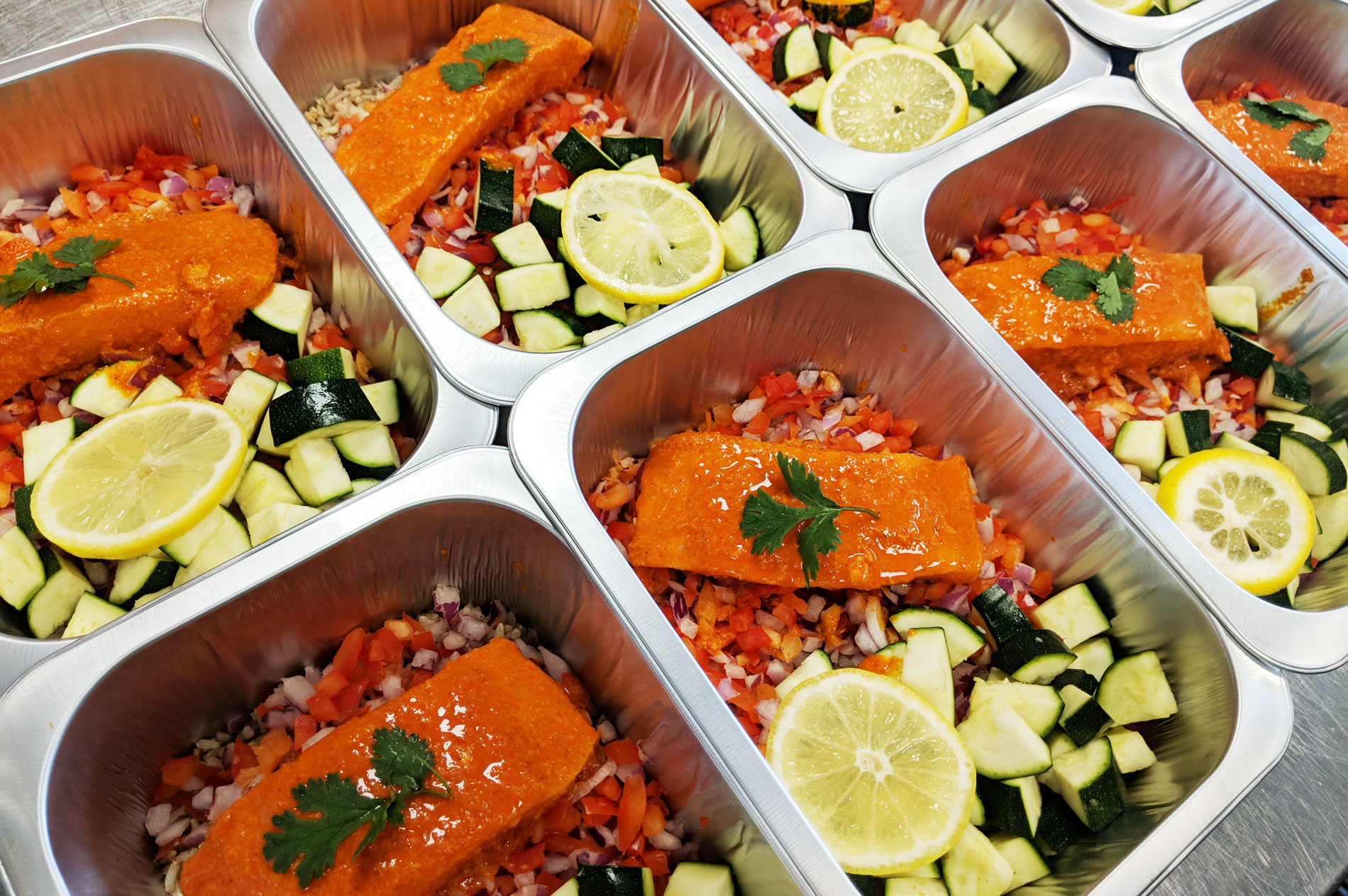 Ready To Cook
All of our meals are prepared weekly with fresh ingredients and are ready to be cooked in the Smart Cooker.
Our Promise
Nutritious
Our meals are balanced with the right amounts of micro and macro nutrients for a variety of diets.
Simple
We use a set of ingredients we trust and avoid those we can't pronounce.
Flavorful
We make every bite rich in flavor from high quality ingredients, instead of lots of salt and sugar.
Memorable
We help you understand what you are eating, where it came from, and why it's good for you.